Medication Sheet From Nova Southeastern University
In order to begin to prepare you for your career in anesthesia, the faculty of the Anesthesiologist Assistant program has designed the Anesthesia Medication Sheet. This sheet contains many of the standard medications that we use in anesthesia on a daily basis. It is essential that you know each of these medications trade name, type of medication it is, standard concentration, and intravenous dosages.
Learning these medications early is just one vital step in the process of making you a great anesthesia care provider.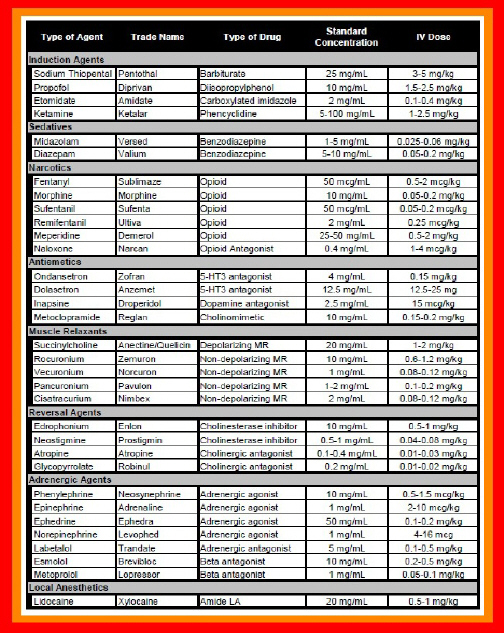 FOR LARGER PHOTO VISIT:
www.anesthesiologistassistant.com/resources.asp

Anesthesia Resources:
www.AnesthesiologistAssistant.com
www.AnesthesiaAssistant.com
www.AnesthesiaMedications.com
www.AnesthesiaCareTeam.com


Edited by admin - 27 Nov 2012 at 8:34am